Leading companies count on Walkolution

In addition to home office users, numerous companies around the world are using Walkolution solutions to improve the health and productivity of their teams and provide an optimal work experience for the post-COVID workplace.
Walkolution Workplace Solutions Flyer 2022

Are you looking for a short and concise PDF to share Walkolution with your colleagues?
Active workplace solutions from Walkolution
Walking Meeting

Inspire your employees and conduct your team and remote meetings on the go. Walk the talk!

Active Coworking

Upgrade your coworking space or open space office with Walkolution and offer a next generation flexible work experience.

Bookable flex desk

Walkolution treadmills are mobile and fit through doors and into elevators, making them ideal for flexible workspaces.
Corporate Fitness

Use the Walkolution treadmills in the fitness and physio area or in your practice.

For employees in the home office

Financially support your employees by investing in a healthy workplace for the home office. Walkolution is a member of Mitarbeitervorteile.de and Corporate Benefits.

Café & Lounge

How about a Café to Walk? Walkolution is very popular in waiting areas, lounges, cafés and many other places.
Financial leasing and company conditions
Attractive terms for corporate customers

In cooperation with a leading leasing partner, we can offer our corporate customers an enticing finance lease with an attractive interest rate of just 2.9%.

Terms from 24 to 48 months

You choose a term between 24 and 48 months. Afterwards, if you wish, you can take ownership of your Walkolution.

Corporate discount

When purchasing three or more Walkolution treadmills, we offer our corporate and educational customers a discount of 10%.
Occupational health and safety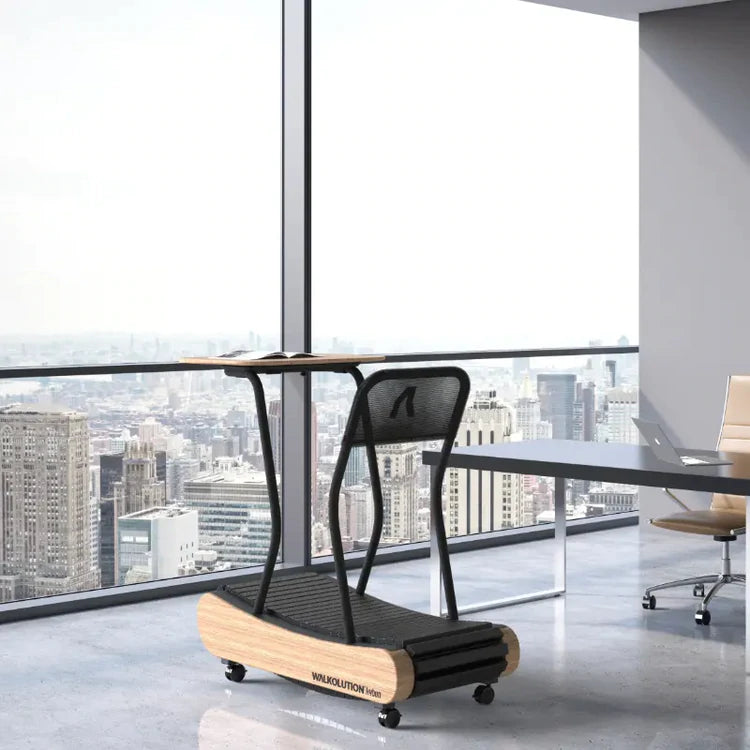 Walkolution Individual
The best ideas come to you in motion. Create an environment with Walkolution that supports you optimally in your daily challenges.

CEOs, heads of state and decision makers worldwide rely on the first-class Walkolution quality.

As a manufacturer, we can also produce individual models with special specifications as a custom order. You have free choice of colors and materials or technology integration. Please contact us.

Our team of product designers, engineers and interior specialists will be happy to configure your truely individual Walkolution.
Walkolution Perks for your employees working from home
Corporate Benefits

Walkolution has been a partner of Corporate Benefits since 2019. If your company has access to Corporate Benefits, you and your employees can get Walkolution at a discount. Is your company included? Corporate Benefits hotline: +49 30 206 21 66-0

Mitarbeitervorteile.de

Member companies can purchase Walkolution at particularly favorable preferential terms via Mitarbeitervorteile.de. Check the database to see if your company is already there.

Visit Mitarbeitervorteile.de
Contact form for business customers