Walkolution factory in Wiesenbronn in the South of Germany

Nestled in the picturesque village of Wiesenbronn near Würzburg, Southern Germany, Walkolution has been creating exceptional treadmill desks since 2017. Emphasizing intricate craftsmanship and unwavering sustainable practices, Walkolution's innovative desk solutions are shipped globally. With an ever-growing fan base spanning over 55 nations, these versatile treadmill desks have found their way into multinational organizations, government institutions, academic campuses, libraries, and home offices alike.

German innovative power on the international stage

At Walkolution, we strive to revolutionize your daily life by providing top-notch, award-winning solutions to combat the sedentary lifestyle. Our products not only focus on enhancing your overall health and well-being but also boast of impeccable aesthetics, making your journey toward a healthier life an enjoyable and stylish experience!

Walkolution founders Ackermann and Söhngen

Once upon a time in 2005, a visionary medical student named Eric Söhngen crafted the very first prototype of what we now know as the treadmill desk. Fast forward to 2017, when Dr. Eric Söhngen (meanwhile a senior medical doctor), alongside his trusty companion Frank Ackermann, established Walkolution, weaving their innovation into reality. To this day, the dynamic duo continues to lead the company with innovation and passion as managing directors.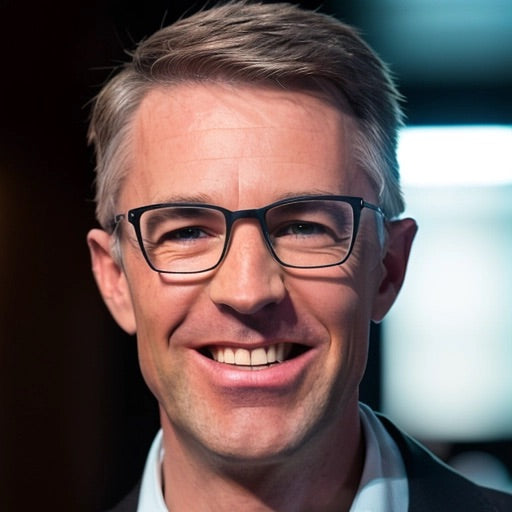 Walking is the best medicine.
Sedentary lifestyles are the modern-day equivalent of smoking, with far-reaching health implications beyond back pain and weight gain. Our susceptibility to life-threatening diseases such as cancer, heart attack, stroke, depression, and dementia spike significantly due to excessive sitting. Regrettably, viable solutions to counteract this problem remain elusive, despite the abundance of scientific evidence highlighting its risks.

In our sedentary world, finding practical solutions to counteract the health risks associated with sitting for long periods remains elusive. Enter the innovative concept of walking while working - but this isn't your average treadmill and desk situation. Picture a stylish, eco-friendly setup designed for ultimate noise reduction, with intuitive speed control that adjusts with your every move. Imagine a depth-adjustable table, perfect for stopping and leaning, as you please. This seamless integration of movement and productivity lets your mind flourish, enhancing your mental potential without stealing focus. Step into the future of workspace wellness!

Medical specialist and Walkolution founder Dr. Eric Soehngen decided to develop exactly this solution with Walkolution. With co-founder Frank Ackermann and a growing international team, Walkolution is writing a new chapter in German innovation history.
Health risks of sitting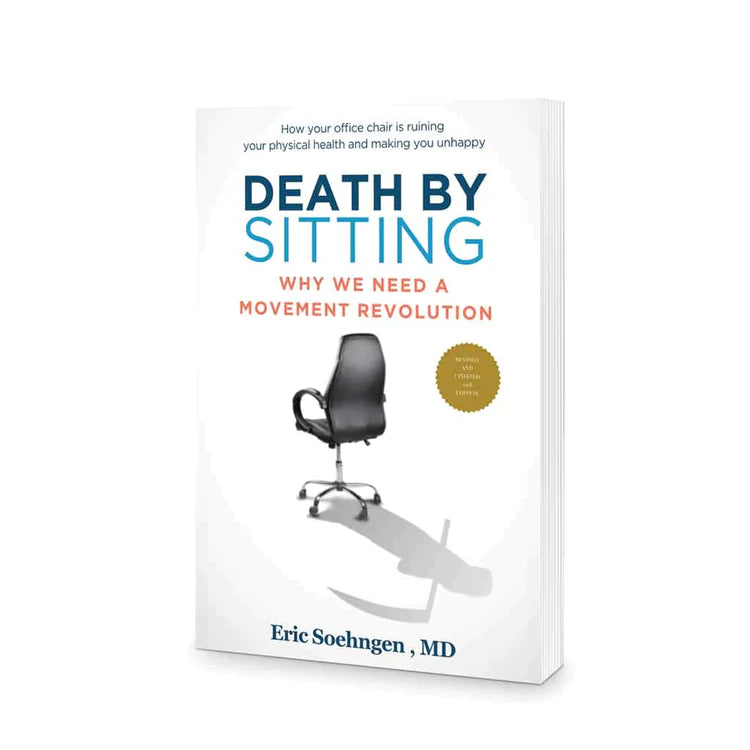 Why is sitting bad for us?
Discover the perils of a sedentary lifestyle in "Death by Sitting: Why We Need a Movement Revolution," a profound exposé by Walkolution founder and physician, Eric Soehngen. Dive into the compelling reasons why our bodies rebel against prolonged sitting and learn how embracing a life of movement can enhance cognitive performance and mental equilibrium. Soehngen's captivating insights may just inspire you to revolutionize the way you live and work.
Buy on Amazon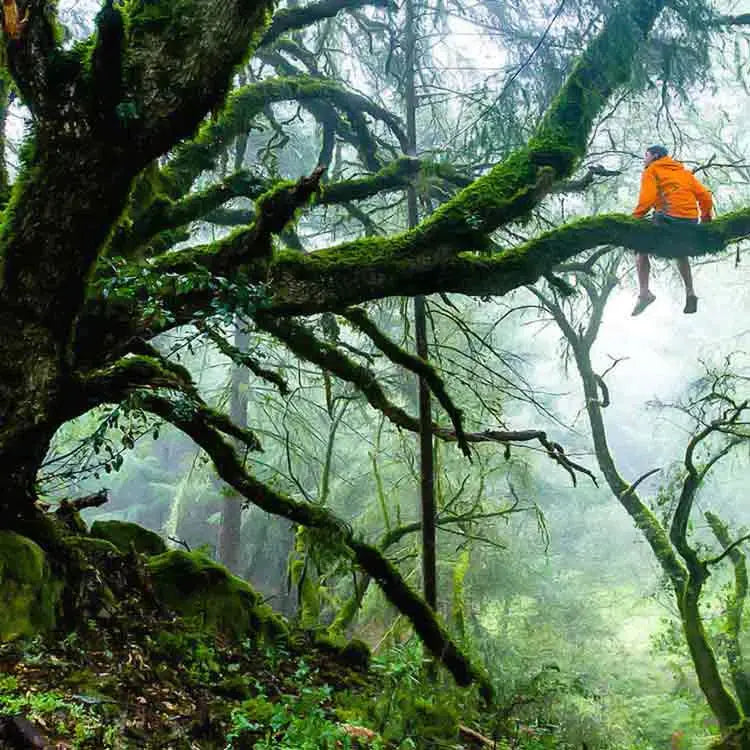 Walkolution's sustainability promise
Nurturing a healthy lifestyle begins with our surroundings, which is why we've dedicated ourselves to adhering to rigorous ecological standards for our products. We've implemented innovative solutions, such as utilizing our wood waste to warm our production facilities, and sourcing timber exclusively from responsibly managed forests. Our unwavering commitment to 100% transparency ensures that everyone can comprehend our eco-conscious efforts.
Visit the Walkolution Forest